Timing the Market for Bigger Gains

Important: Please see the Disclaimer on the 'Join Now' page

© 2005 QTimer LLC
All rights reserved

QTimer.com

CHECK OUT QTIMER HISTORICAL GAINS

QQQ (Nasdaq 100) --> 59.0 %/yr
SPY (S&P 500) --> 25.5 %/yr
Ryvyx/Ryvnx (Nasdaq 100 X2) --> 249 %/yr


(Avg/Yr Since Inception - Dec. 2006)


This Actual real time data is shown on the Gains page
with the most recent data shown in the Member's area.


Join now and if you are not happy,
you can cancel in the first 30 days for a full refund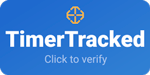 designed to consistently grow your money in both up and down QTimer is
a proprietary financial market tracking model that is markets and

The chart above shows the actual gains for trading the Q's since 2006.


Most people don't have the time to actively trade stocks throughout the
day. Therefore, for those who what to manage their investments,
QTimer provides a trading signal (by email and at the QTimer.com
website) that the members can use as a basis for trading between any
number of equities. This can be done at the members convenience


during the day or in the evening.



The purpose of QTimer.com is to maximize gains while keeping things
simple. There's no guess work or subjectivity. Just read you email
and/or check the Member's web page and exchange your account
using the signal change announcements. No timing system is perfect


but QTimer has shown a high probability of success.



Click the "Gains" link, on the navagation bar to see the results of using


QTimer to trade different equities (QQQ, SPY and

Rydex X2 funds

). To


protect the

members, these spreadsheets do not show the most recent


trades.

QTimer is very ROBUST! It works well with many different


equities.



The "Methodology" link provides information on how to use the trading


system.



"New Investor" link.


To begin receiving the "trading signal" you must be a QTimer
member. Click on the "Join" link and submit a request for membership
using the Pay Pal payment system. You are not required to join Pay
Pal but will be making monthly payments through them with your
credit card. Members receive timely email's and a password for the
Members page of the web site where transitions are posted.

This graph shows the results of the actual data provided
our members since 2006. It is not backtested data.